Discover our Company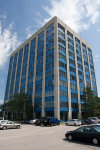 Prestige Discoveries provides professional representation services for Destination Authorities, Tourism Boards, Hotels, Foreign Destination Management Companies (DMC), and other travel and tourism related organizations inside one of the leading outbound consumer travel markets in the world.
Prestige Discoveries leverages its travel trade expertise amongst the most highly respected in the travel industry, its travel industry knowledge and top-tier industry connections in the travel trade and consumer marketplace to successfully deliver its mandate for its clients.
Our services are expressly designed to provide clients the most comprehensive and effective solutions in establishing a tourism brand in the North American Travel and Tourism Marketplace.
Executive Partners
Thanushka Nanayakkara, CTM
PRESIDENT AND MANAGING DIRECTOR
Thanushka Nanayakkara, is a 3rd generation industry veteran from a family that had pioneered travel in parts of the world, and helmed world travel industry bodies including presidency of the United Federation of Travel Agents Associations (UFTAA) in addition to chairing international Tourism Boards.
His extensive travel industry experience entails managing positions within major facets of the industry, including leading retail agencies, tour wholesalers, tour operators, airline consolidators, coach transport companies and air transport companies. He is professionally accredited at the highest level with the Canadian Institute of Travel Counselors (CITC).
Thanushka Nanayakkara is a member of the regional Board of Directors for the national travel industry body, the Association of Canadian Travel Agencies (ACTA), and is a standing member of the Travel and Tourism Research Association (TTRA), represented by the Tourism Industry Association of Canada (TIAC). In 2008 he was appointed to the Board of Directors of the Travel Industry Council of Ontario (TICO), the official agency that regulates the government Travel Industry Act for Ontario, Canada's largest travel marketplace, and serves as Chair of the E-Commerce committee. He serves on the Hospitality and Tourism Advisory Board for Seneca College.
In a consulting and liaison role, he continues to forge strong relations with international government organizations for tourism promotion in Canada.
A highly regarded Public Speaker, his literary insights have been published in Canadian and international journals. He has published the professional advice column Experience Matters for Travel Agents in the Travel Courier magazine, the leading travel trade publication in Canada. He has been listed in Canada's Who Who directory, the nation's eminent record of prominent Canadians since 1910, as one of the country's top travel and tourism professionals.
Coralie Belman, CTM
Business Development Director
Coralie Belman previously worked for the trade association The Canadian Institute of Travel Counsellors (CITC) which is the national trade association for professional travel counsellors in Canada. As its National Certification Manager she was responsible for the implementation of certification and education process for travel counsellors and travel managers across Canada. In the course of this work she developed many strategic partnerships with Canada's leading travel agency chains and consortia, travel industry suppliers, schools offering travel training programs, ministries of educations, government offices and the Canadian travel press.
Coralie has and continues to be one of the main "faces" of the Canadian travel trade and has represented CITC at most of the travel industry trade shows, travel agency regional or national meetings and at Canada's national retail travel agency association, The Association of Canadian Travel Agencies (ACTA) committee meetings.
She successfully produced many in-house sales programs, facilitated and assisted in the coordination of travel trade conferences, events, seminars and general business development and consulting for tourism boards and leading tour operators.
Coralie has served as a board member of the Canadian Tourism Human Resource Council. Through this involvement with the sector council she made many contacts in similar tourism occupations including meeting planners, incentive agents and reservation sales positions at hotels and attractions. She has served as professor for Seneca College Hospitality and Tourism faculty. During the course of two decades in the travel industry, she has received awards and accolades, including the Association of Canadian Travel Agencies 'Personality of the Year', becoming well known and respected in Canada as a trainer, mentor and strategic partner.